Nate Seibel
Hello Garage of West St. Louis County
Title:
Owner
Hometown:
Ballwin, MO
Nate is co-owner of Hello Garage of West St. Louis County. He enjoys working with customers to bring them a clean and organized garage of their dreams!
He is married and has two sons. In his free time he enjoys CrossFit, cooking, fishing, and baseball.
Testimonials
from customers I've helped!
"I just wanted to say I am happy with my new floor! I can't wait to be able to park in it. The crew was a..." Read Full Testimonial

Kathleen S. of Valley Park, MO
Videos from projects I was involved with:
Related Videos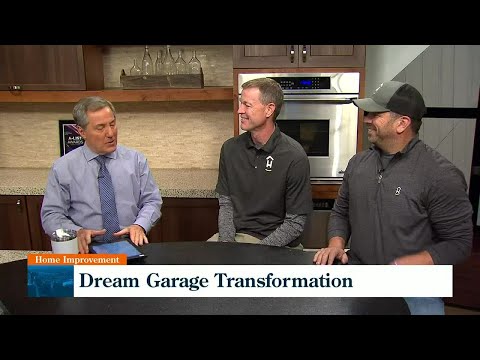 Hello Garage owners, Craig and Nate are here...
It was a GREAT DAY to be on News 4 Great Day talking about Hello Garage! In case you missed it, here is the... Watch Video »
Case Studies I've worked on:
Before and after photos from jobs I've worked on:
Before

After

Professional Installed Floor Coating in Sunset Hills, MO

Beautiful Chocolate Chip Floor in Sunset Hills!

Check out this beautiful garage floor Hello Garage installed. The key to a successful outcome of stunning, long-lasting, durable floor coating is proper surface preparation, which requires experience and professional equipment. Without the expert surface prep, a garage floor coating can quickly peel and flake, requiring a re-do in just a few years -yuck!

With Hello Garage, you are in luck! We have experienced installers using professional equipment with the highest quality products, backed by a Lifetime Warranty!

Thank you to these wonderful homeowners for letting us be part of their garage makeover!

Before

After

Granite Like Floor Coating with Slat Wall and Shelving in Augusta

Check out this recent garage transformation Hello Garage completed for this three-car garage in Augusta. First, we applied our durable floor coating of 100% polyaspartic in our popular Marshmallow Creme color. We also installed our heavy-duty 8' Slatwall and a shelving unit. This garage turned out beautiful and came with a lifetime warranty!

Thank you to our clients for allowing us to be part of your garage makeover!

Please send us a message or click here to learn more about our transformations or for a free estimate.