Craig Burroughs
Hello Garage of West St. Louis County
Title:
Owner
Hometown:
The great state of Missouri...of the Kansas City side
Craig is an Owner of Hello Garage of West St. Louis County. He works with passion and loyalty, not only for himself but for the entire St. Louis Hello Garage team. If we succeed we know why. If we don't, then we can only look at ourselves for improvement.
Craig is married to his wife Sara, and they have two incredible daughters and a very special son who has a genetic disorder called Sanfilippo. In his spare time he enjoys coaching youth sports, specifically softball and volleyball.
Testimonials
from customers I've helped!
"Absolutely wonderful company and people to deal with! I love my new garage floor and feel great about my..." Read Full Testimonial

Shiela B. of O'Fallon, MO
Videos from projects I was involved with:
Related Videos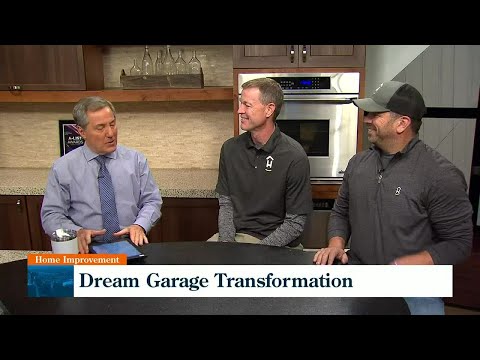 Hello Garage owners, Craig and Nate are here...
It was a GREAT DAY to be on News 4 Great Day talking about Hello Garage! In case you missed it, here is the... Watch Video »
Photo Gallery
Before and after photos from jobs I've worked on:
Before

After

Four Car Garage Transformation in Wentzville, MO

The customer was looking to elevate their garage into a space where they could entertain guests and have plenty of storage and organization for their family. We worked with the customer to design the perfect garage for their needs. This space offered our durable polyaspartic coating with a lifetime warranty and many different storage solutions. The customer is thrilled with the results and can't wait to show it off to the neighborhood and at their next gathering!

Before

After

Storage Shed Makeover in Wentzville

Hello Garage was in Wentzville today doing a shed makeover for a homeowner for that we recently completed his garage transformation. For the shed, he was interested in an organization solution to get all his shovels, rakes, tools, etc, off the ground, and secured to the wall. We determined that our high-quality PVC slat wall, which can hold up to 50 lbs per hook, was the solution for his shed.

If you are interested in organizing your shed, mancave, she-shed, garage, or basement.....give our dream team at Hello Garage a call. We would love to provide you with a free estimate and storage solutions!